Thread Rating:
03-18-2011, 01:11 PM,
Bigpapa42
Senior Member


Posts: 103
Threads: 6
Joined: Feb 2011
Reputation: 4
RE: First PC Build
I'll post more pics when I have some time. But just a "nearly there" pic. We managed to clean up the top cable just a bit. Cable management isn't perfect, but its better than I expected.
I tried the auto-overclock feature in the BIOS this morning. One click got me to 4.3 GHz, so a full 1.0 GHz overclock. I didn't have a chance to stress test it properly yet, but I ran some short spans with Prime95 as well as temp tests. Barely goes over 50. I'm hoping to try for 4.5 GHz and stay around the 55 C mark. If I can get that to run stable this weekend, I'll be happy.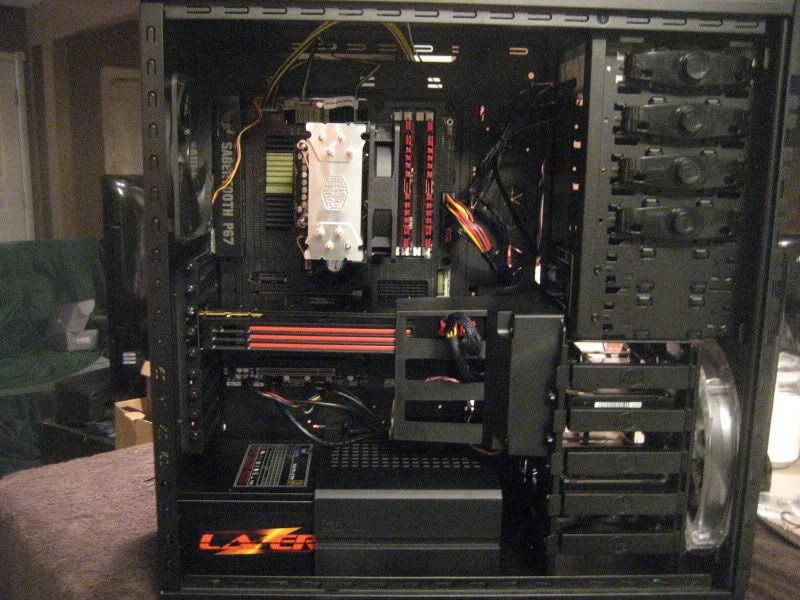 Users browsing this thread: 1 Guest(s)