Thread Rating:
04-27-2011, 05:25 PM,
morgothaod
Senior Member


Posts: 171
Threads: 47
Joined: Mar 2011
Reputation: 1
My build
So far I've received my monitor and cooler. I plan on using
this
as my guide. The only thing I'm nervous about is wiring. If I hit a snag, I'll post questions in here. Once everything is built, I'll post pictures and specs.
---
Desk arrived today... UPS guy sent it to the wrong apartment. Luckily the mailman told me he saw my package and he helped transport it back to my place for me. The desk had some minor damage (I was able to bend the steel back) but I guess thats ok since the shipping was free. Newegg status is still "processing." I'll continue to keep you all updated :p.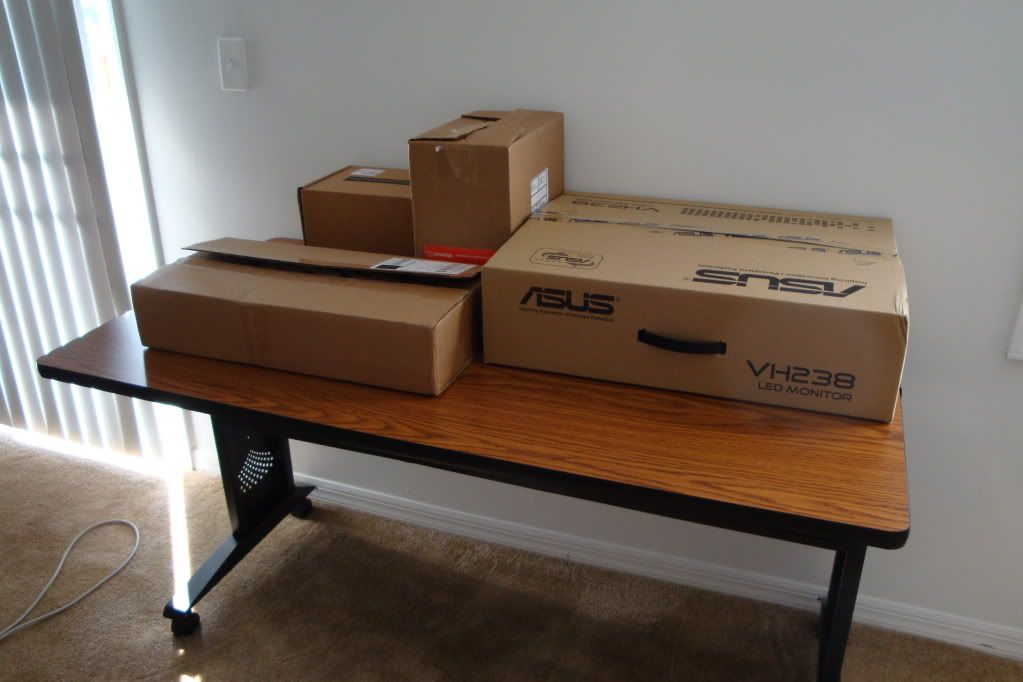 ---
I got all the parts today. This is my progress so far: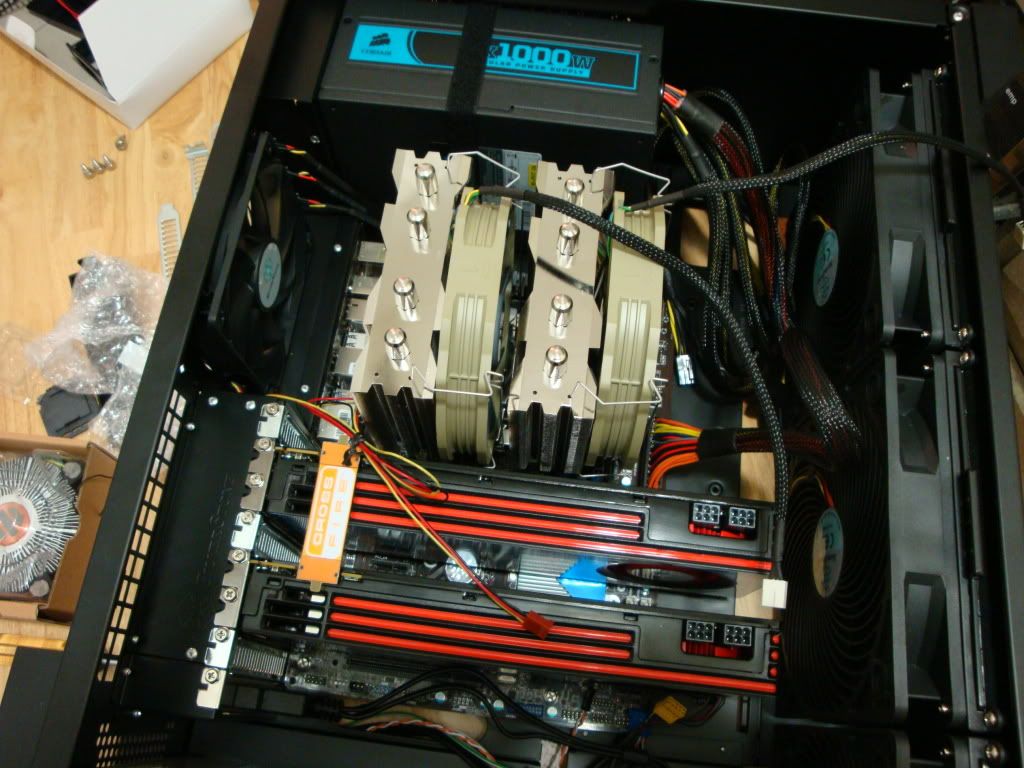 I just need to add power to everything. My motherboard only has one CPU fan spot so I don't know how I can power up the 2nd fan. I'm overwhelmed and I'm gonna call it a night. I'm worried that I won't be able to plug in everthing because I don't have much room to work with...
---
I redid my wiring and I think I did a good job. I also got a computer chair for an early birthday gift
.
Before (and it was a lot worse once I plugged in everything):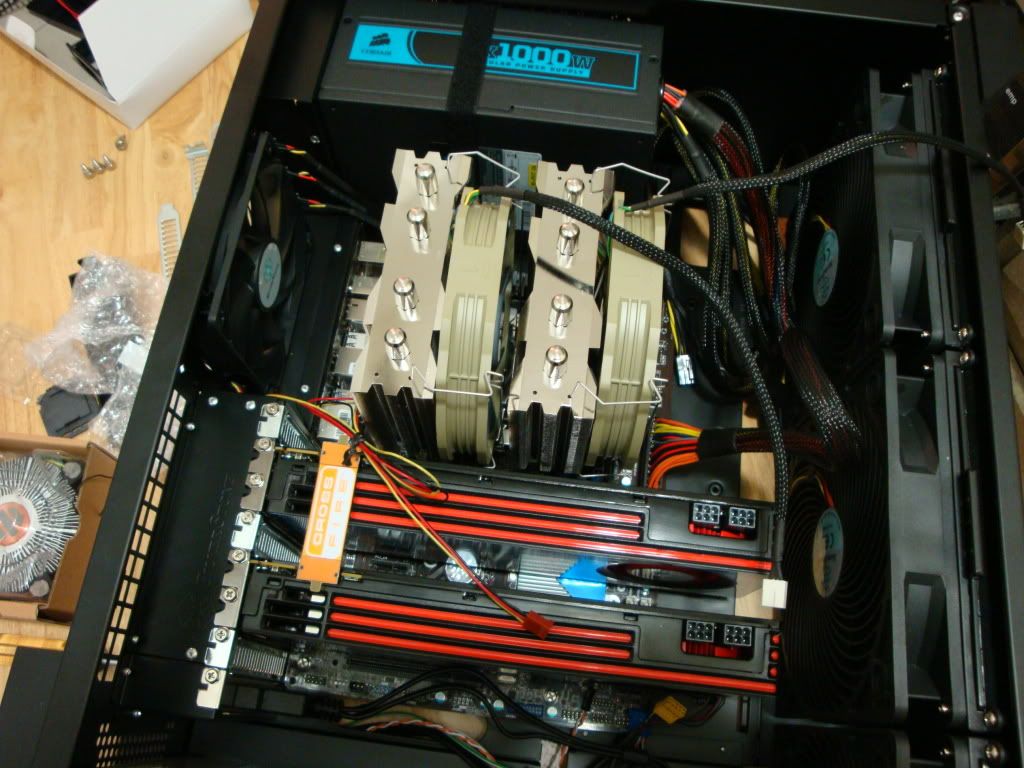 After: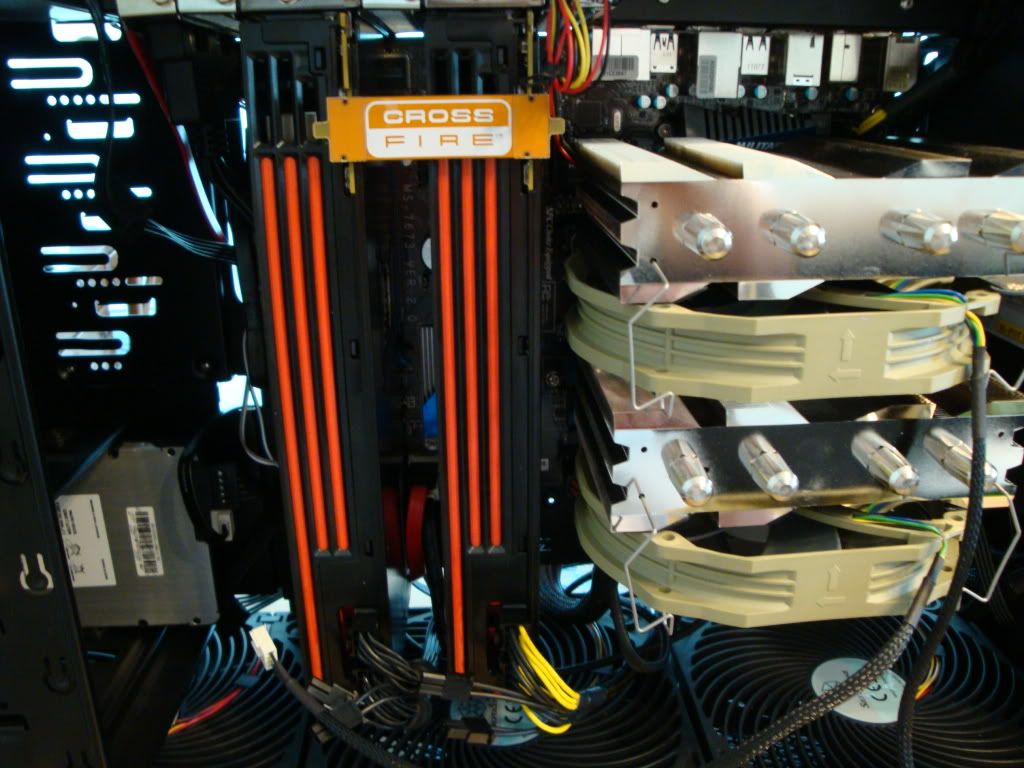 Users browsing this thread: 2 Guest(s)