Thread Rating:
03-21-2011, 05:13 PM,
(This post was last modified: 03-21-2011, 05:13 PM by Bigpapa42.)
Bigpapa42
Senior Member


Posts: 103
Threads: 6
Joined: Feb 2011
Reputation: 4
RE: First PC Build
The rest of the build pics.
Mobo with cooler and assistant fan installed. No fan on the cooler yet.
The board goes in the case.
Getting close to done. Still some work to do with the cables.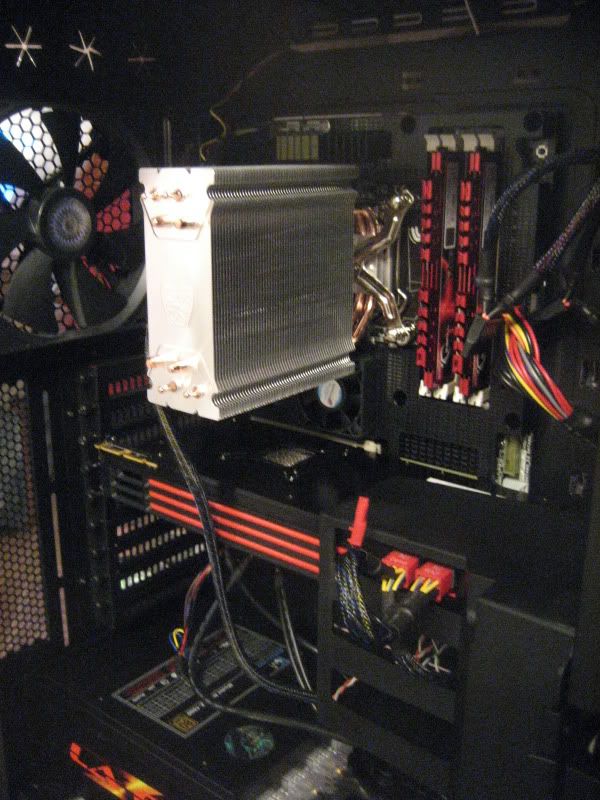 ---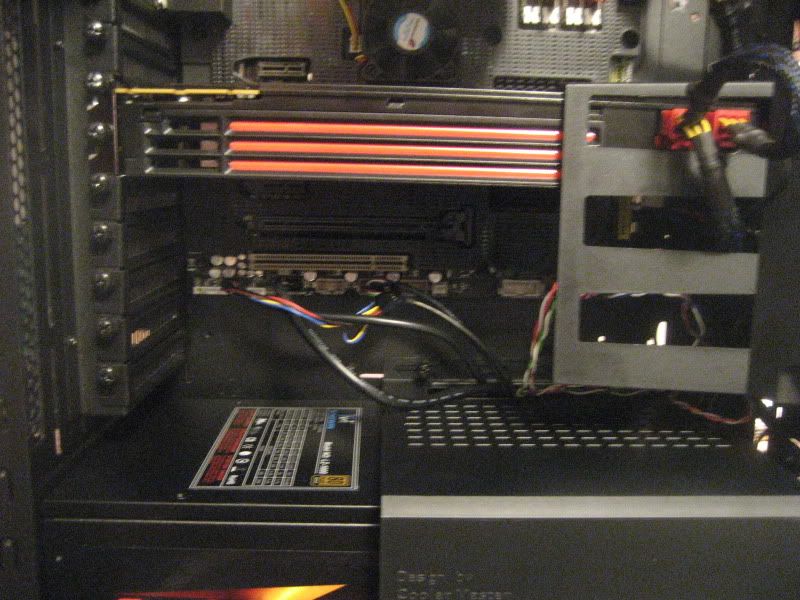 Video card with air duct, which I put another 120mm fan in.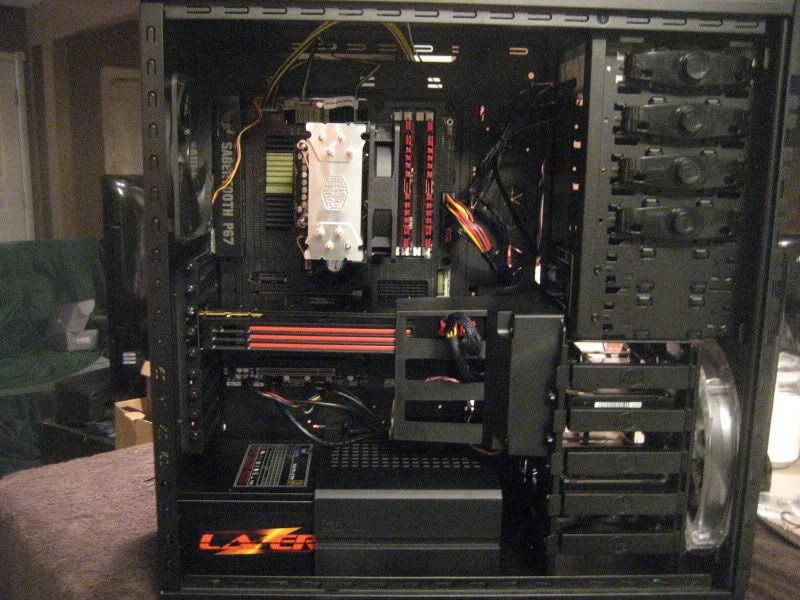 The nearly-done build.
Users browsing this thread: 1 Guest(s)