Thread Rating:
02-09-2012, 10:46 PM,
(This post was last modified: 02-09-2012, 10:48 PM by Kenat.)
Kenat
Junior Member


Posts: 23
Threads: 9
Joined: Nov 2011
Reputation: 0
HDD problem
Ok, so I have a new build with a SSD and a HDD. I disconnected the HDD and installed Windows. After reconnecting the HDD it is not showing in My Computer as my D:/ Drive. It is however seen in the device manager.
Can someone explain why that would happen or how I can move it to My Computer? (And yes, I've rechecked the wiring several times).
Here's a screenshot if it helps explain: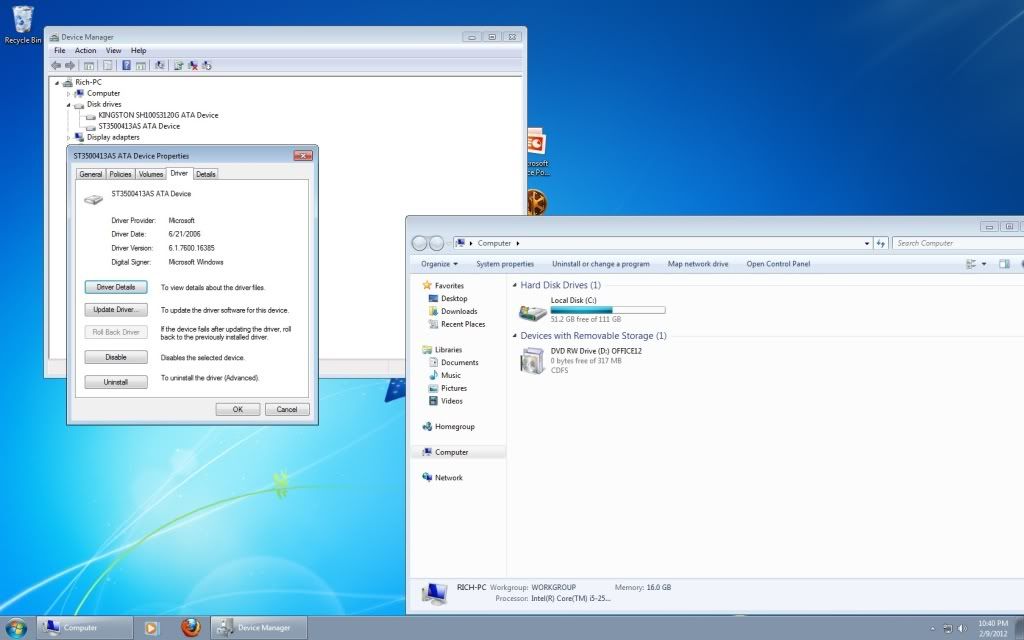 Users browsing this thread: 1 Guest(s)